Salesmen will do anything to get your money, even if it comes down to telling a little "white lie." They will throw out any buzz word that comes to mind and even try to entice you with built-in incentives that already come with the standard purchase price. (These guys must've been used car salesmen in their last gig. Ever heard of the poor saps paying sticker price?). Unfortunately for them, these tactics won't work for customers who've already done their homework. If you're reading this, then you're obviously someone who likes to do their own research before tossing cash at the first flashy, but scripted sales pitch that comes hurtling their way. Inexperienced salesmen will try to bury you with confusing terminology to try to undermine your more skeptical nature. They're also as dodgy as they are shifty. When expounding on the benefits of their cheap snake oil, or inferior metal building, they will quickly shut up if you ask them about factory-direct pricing. Factory-direct isn't some marketing gimmick. It's true to form. It means you'll receive exactly what you paid for: a factory-direct building with competitive pricing.
Don't Waste Money on Roadside Hawkers. Buy a Factory-Direct Metal Building!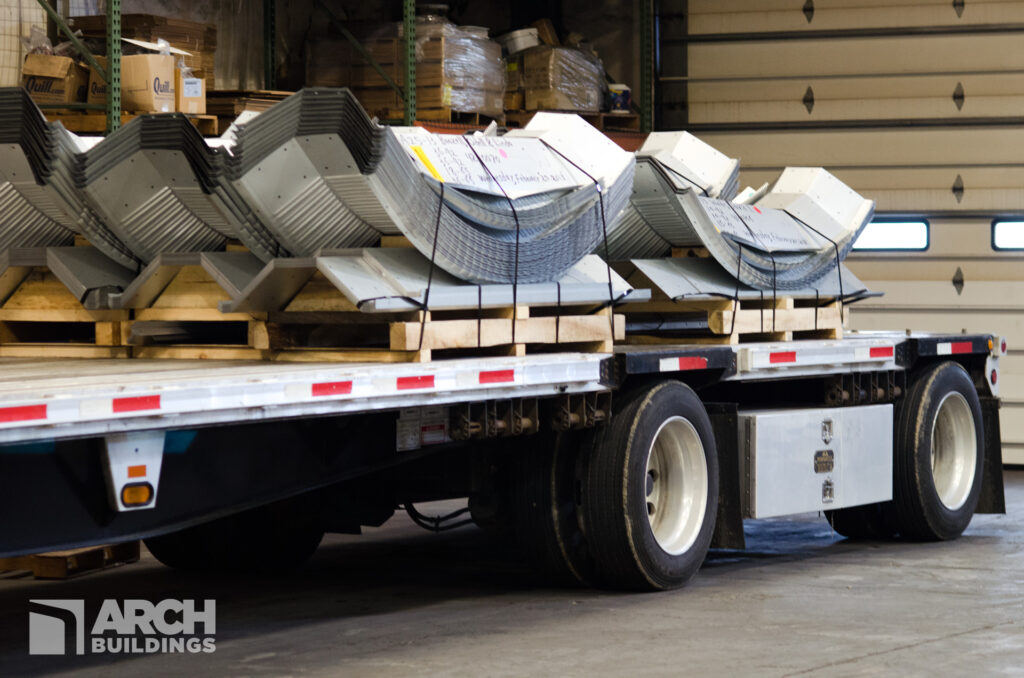 You'll never have to worry about sticker shock with a factory-direct metal building. We're the dealer, so each customer is getting the industry's most competitive pricing with no hidden fees or upcharges. Unlike many roadside third-party dealers, we make built-to-order metal structures. That means our jaw-clinching metal crimpers don't get to clamping until the customer orders it. You will get exactly what you order: a metal building designed to your exact specifications with no unsightly blemishes. So, where do third-party dealers get their buildings from, you might ask? Most of these guys are wholesalers at heart. They lean heavy on the supply-side of metal building economics by trying to scoop up leftovers from more reputable dealers. Here's what happens. Oftentimes, factories will have leftover buildings intended for customers who were unable to complete their purchase beyond the initial deposit. So, what do the factories do? They've already finished the building, but the customer is a no-show. How do they make up for the lost time and money? To shore up some of their lost profits, these factories will sell these surplus buildings "On Clearance" or to third-party dealers who mark them up to try to sell to the general public.
Be Weary of Third-Party Dealers
So, what's not to love about a good clearance sale? Sellers get to unload unwanted product and customers get a discounted metal building, or so they think. The problem with buying items "On Sale" or clearance is they don't have a good frame of reference to know if they're really getting their monies worth. Unless you've worked in the industry, no one has the faintest idea of what a "good deal" is as you can't get on the ground floor to compare prices. Roadside and online third-party dealers will intentionally try to obfuscate their prices by starting with a low price point before gradually working their way up with superfluous surcharges to rake in extra cash. Not going "factory direct" is not only cost-ineffective, but it's also dangerous. While discussing any metal building project, the first question our building advisors will ask for is your zip code. This is done to not only determine shipping costs and service area, but for safety reasons, too. See, each building is built to order. Not any cookie-cutter size will do. The climate of your neighborhood determines the gauge of metal used for building construction. Neighborhoods with snowier and windier climates will need buildings that exceed standard gauge. You wouldn't want a metal building intended for a customer in South Carolina to be placed in Minnesota would you? Of course not – that southern destined building will collapse with the first heavy snow of the year. A factory-direct metal building is always the way to go.
Turnkey Metal Buildings With a Lifetime Investment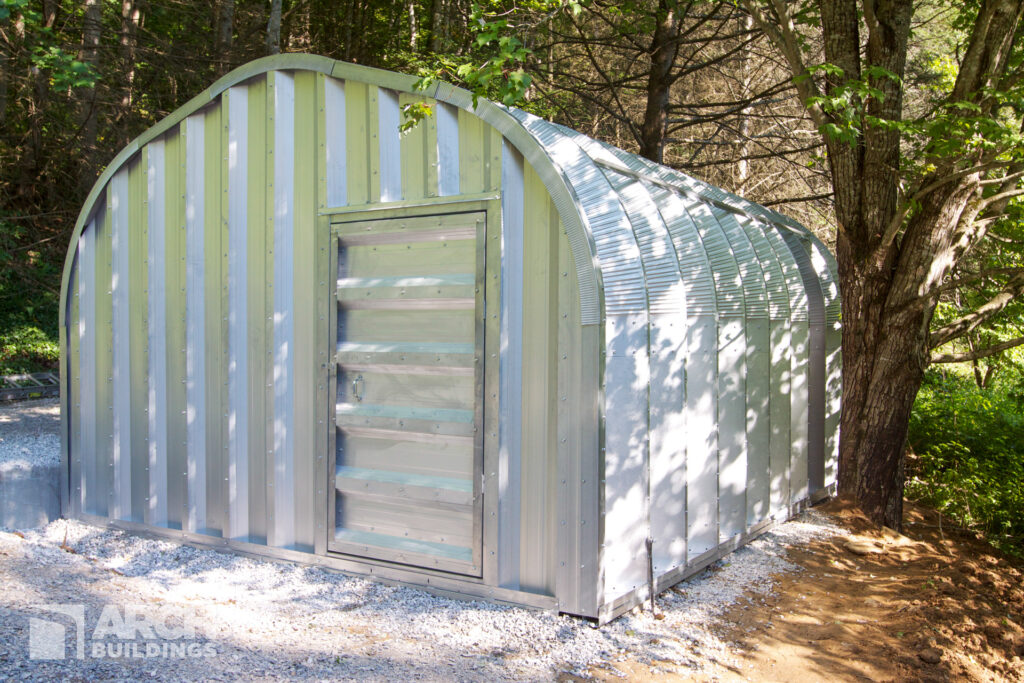 There's also the issue of warranty when choosing against a factory-direct metal building. Virtually zero third-party dealers offer any type of warranty with their buildings. It's like buying a used car. You're on your own as soon as you drive off the lot. Car breaks down on the way home? Too bad. Even the flimsy limited protection rarely covers catastrophic engine failure. They bank on your inability to invest in a competent lawyer to hold them accountable for a potentially shoddy product. "If they're buying something on clearance to begin with they probably don't have the cash to fight us in court," will be their prevailing logic. And like with any discounted item, there are probably some hidden defects or blemishes afflicted the metal building on its way from the factory to their roadside dealership. By the time you have the building delivered to your home, it's too late to do anything about the large dent in its side that was cleverly hidden by a price tag and the patronizing balloons at the dealership. You're stuck with the hand-me-down. Every Arch Building comes with a standard 35-year Warranty with blueprints, as well as all the necessary bolts and fasteners to get your project off the ground. Bypass the middleman and get a factory-direct arch metal building constructed right here in the USA!