When it comes to structurally-sound metal buildings, detail is everything. One of the more overlooked, but crucial, components of construction comes down to the nitty-gritty nuts and bolts of engineering. While it's tempting to get carried away with product sizing and the endless uses afforded by steel engineering, you should consider the building requirements of your neighborhood. Most city ordinances have a list of building codes guiding new construction. You should always consult with your town's building permitting office to prevent running afoul of government regulations, potentially leading to the demolition of you building. What a waste that would be! All that time and effort constructing a new building, just to see it reduced to a trash heap with just a stroke of a pen! Fortunately, all Arch Buildings receive the resounding stamp of approval from our team of engineers. Still, there's some fine print to address before fastening those steel panels into a sturdy arch. One of those basic questions to quickly address is the metal gauge.
Zip Code Please!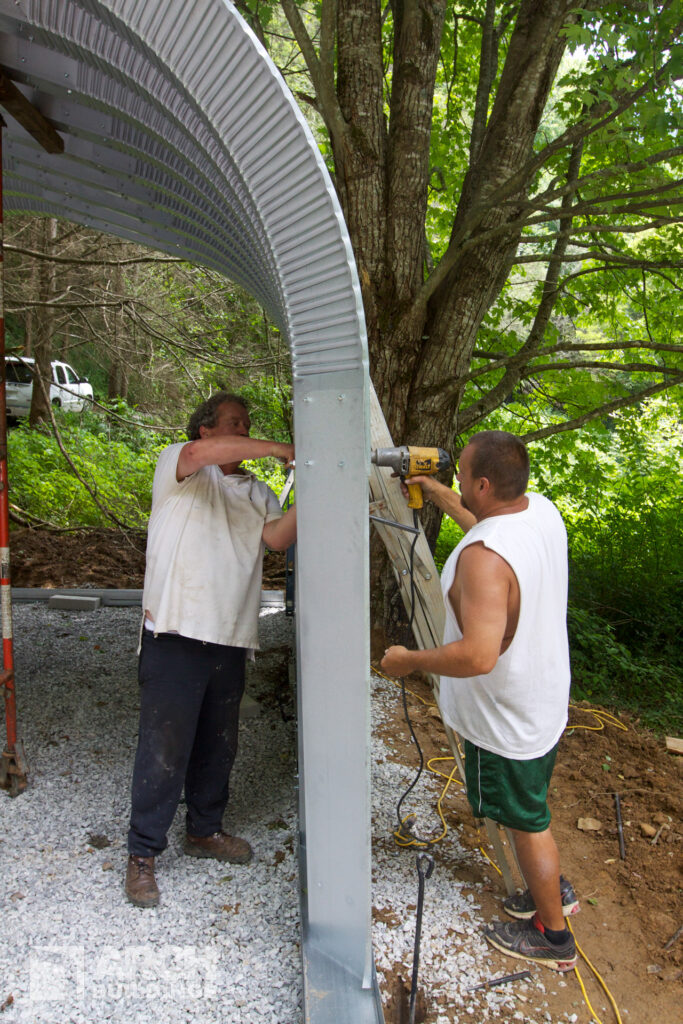 One of the first questions you will hear from our experienced building advisors is, "What's you zip code?" You might raise an eyebrow. "Why would you need my zip code? Are you a stalker, or even worse…. going to send me junk mail?" No need to worry. We aren't the clingy type (our warranties take care of that; they're good for 35 years). Our metal buildings last longer than most marriages these days, so you won't have to worry about any impromptu visits from us. The reason we ask for your zip code is very simple. We need to determine the metal gauge best suited for your building project. Every town is different. What goes down in one town will be a completely different story down the road. The same is true for the weather. Even the slightest change in elevation can mean the difference in a few inches of snow or change in wind speed. We use your zip code to figure out which metal gauge will be best suited for you community's climate. This isn't a question you should gloss over. Giving the right zip code today plays into the longevity of your building. You wouldn't want a building meant for Charlotte, NC to be built in the Blue Ridge mountains would you? The building could easily collapse with the first snowfall if you use the wrong metal gauge.
What Are Wind and Snow Loads?
Wind and snow loads refer to the maximum pressure loads each building is capable of withstanding. This is why your zip code is so important. We have outlined which gauge metal corresponds to the correct zip code. These five seemingly inconsequential numbers tell us everything we need to know, including what gauge metal is best for your build. Our standard buildings come in the 22 gauge sheet metal variety, but we can up to as high as 18 gauge for locations that receive a lot of snow with heavy winds. Building terminology is basically counterintuitive. Lower numbers, or gauges, mean a thicker type metal, but you shouldn't worry too much about that. We have you covered, as long as you tell us the correct zip code right of the bat! Metal fabrication isn't like the newspaper industry. You can't just yell "stop the presses" if changes should come about. Fortunately, we will make sure you get it right so you have a building that can withstand the brutalizing forces of Mother Nature.
What Else Should You Know About Metal Gauge?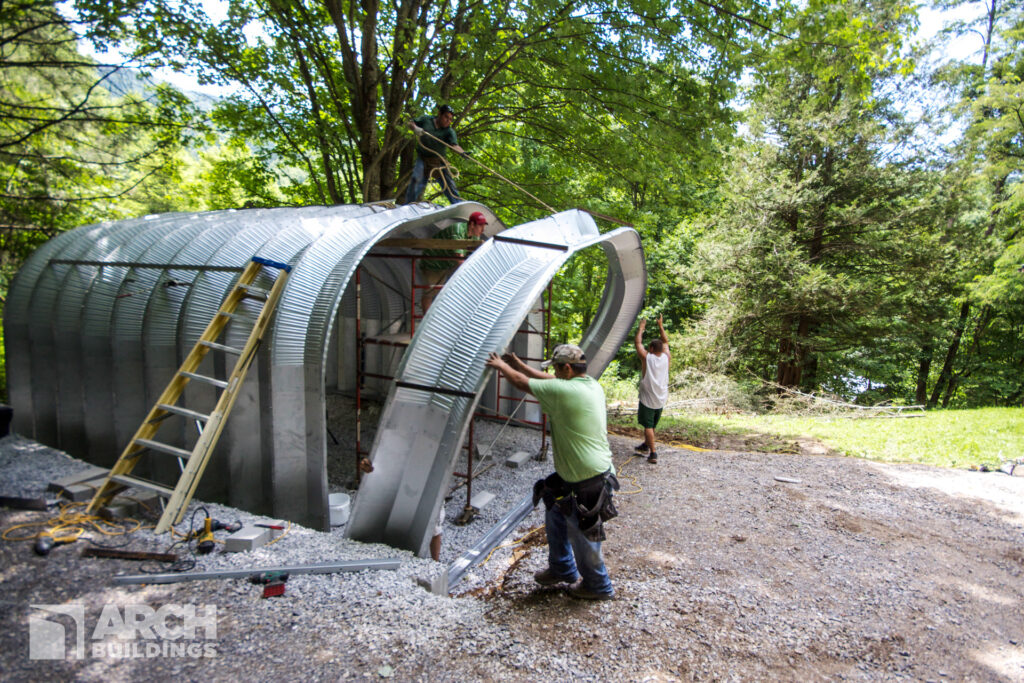 We think we have this topic pretty much covered, now. Leave the engineering to us. There's a few things you should know before we get too far into the metal building consultation. For starters, we offer free delivery in the southeast (another reason for the zip code question). We can deliver outside this region, but standard shipping rates apply. Also, we typically don't provide installation with just a few exceptions. The good new is, our buildings are extremely easy to install by yourselves. We define DIY. All you need are a few simple hand tools to get your project off the ground. Following the purchase, we will send all necessary building materials, as well as the fasteners, and even the building blueprints. All building kits ship on open pallets for easy unpacking and installation. While we're on the topic of caveats, we also must tell you that we don't provide foundation work, including concrete. Lucky for you, our buildings can be installed on any flat surface. Are you ready to start building? Great! Now it's the easy part: your customized consultation with our building advisor.